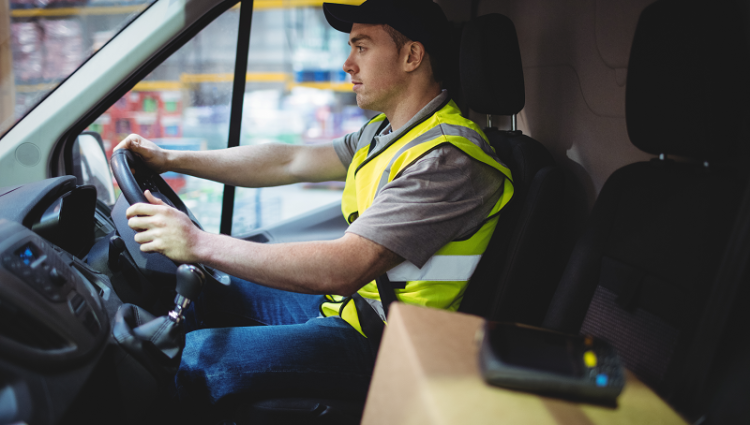 Clever Shipping Agent Integration Update 3.0.1
Release Date 11/05/2022
The latest version of Clever Shipping Agent Integration for Microsoft Dynamics 365 Business Central is now available. Version 3.0.1 contains new enhancements and bug fixes.
Users can now identify fault details when an issue occurs during submitting a consignment. Instead of being left in the dark and having to take time to investigate the origin of the actual error, you can now see the details displayed in the 'Fault Details' field – see below.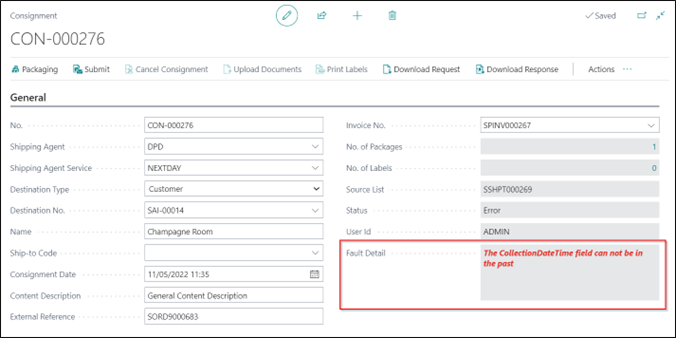 We have a new shipping agent - DPD Local! Clever Shipping Agent Integration now supports; Yodel, FedEx, DHL, UPS, DPD, Royal Mail and now DPD Local. These shipping agents seamlessly integrate within your Dynamics 365 Business Central system and  so you can access all tracking information in one place.
We have introduced some additional functionality which allows you to periodically delete Consignments and the related Message Requests and Message Response files using the Job Queue Functionality. This will allow you to free up space in your database.
Every time a Consignment is submitted, it creates a Message Request to the Shipping Agent Integration API Endpoint of the Shipping Agent.  Now you can download the Consignment Message Requests by selecting the Download Request option on the ribbon – see below.

Similarly to the above, you can now also download the Consignment Message Response by selecting the Download Response option on the ribbon – see below.
There's also been an development update within the app which allows Set Test Permissions to be disabled.
Bug fixes made in this update are:
Resolved issue with the 'Country of Origin' field showing twice on Item Card
Corrected Spelling Mistake on 'Shipping Agent Specific Parameters' page
Resolved issue with not being able to access the 'Packaging' Page on submitted consignments
Fixed issue with Consignment Line Container Entry No Overflow Error
Resolved issue with being able to select multiple 'Default' Shipping Agents
Change to automatically update the 'No of Packages' FlowField on Consignment Cards
Resolved issue with automatically rounding packaging weights to 2 decimal places